Villas
Villas «Anemos» και «Thymari» are situated near the south coast of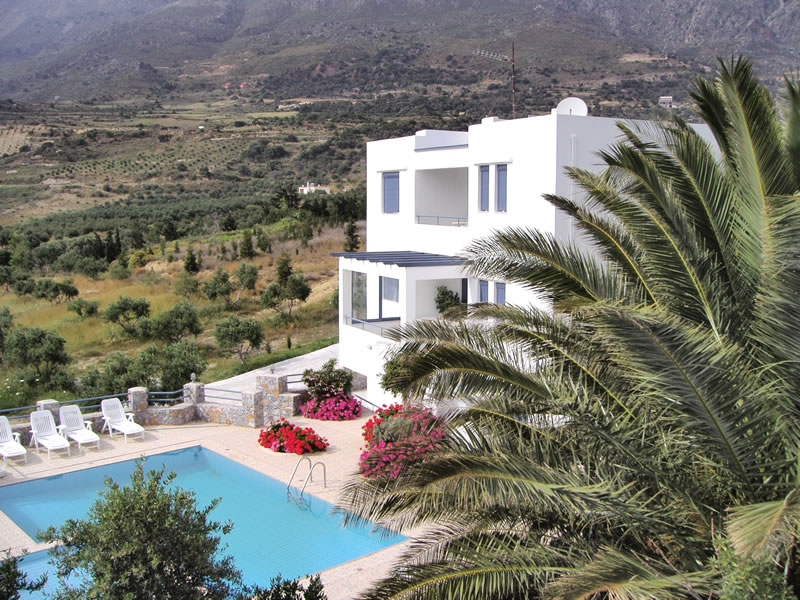 Rethymno prefecture, a 5 km distance from the well known resort town of Plakias.
The whole area is filled with olive trees, surrounded by mountains to the northeast, while in the south, the Libyan sea forms a series of picturesque coves and beaches with crystal clean blue waters and wonderful sand.
The villas are built in a farmstead 5000 m2, 800 m. north of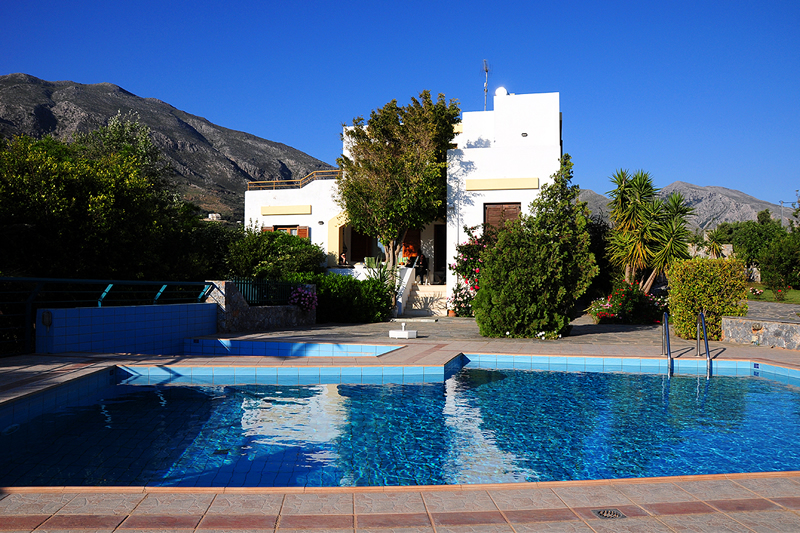 the traditional village of Lefkogeia, on a raised position with a unique view to the surrounding mountains, the valley with the olive trees and the beach of Plakias. They are independent, completely autonomous and surrounded by stone walls with iron railings. Each villa has a different entrance, its own private 50m2 swimming pool (including children's pool), gardens with trees, bushes, flowers and lawn, parking space, barbecue, and yards paved in stone.
The amenities on offer in each villa include spacious verandas with breathtaking view, satellite TV, stereo system, Wi-Fi connection, A/C, fully equipped kitchen and dining area, and a cosy, elegantly furnished sitting room with a fireplace.
The exquisite location with wonderful surroundings, the many choices of excellent beaches at such a close distance, the opportunities for hiking and exploring and their high quality make the villas «Anemos» and «Thymari» ideal for your vacation.

Villas amenities
Private swimming pool
Air-conditioning
Wi-Fi
Garden
Barbecue
Fireplace
4 ring stove & oven
Washing machine
Children's swimming pool
Outdoor shower
Near the sea
Sea view
Change of linens /3 days
For more amenities check:
Villa Thymari »
Villa Anemos »
Contact us
Thiseas Tsiatsikas
Kazantzaki 34
ΤΚ 74100
Rethymno, Crete
Tel.: 0030 28310 24736
Mob.: 0030 69734 91653
Email: info@plakias-villas.gr

or
Tina Tsiatsika
Dalentza 1
ΤΚ 74100
Rethymno, Crete
Tel.: 0030 28310 22874
Mob.: 0030 6973238670
Email: tinareth@otenet.gr

ΜΗ.Τ.Ε: 1041Κ123Κ2678001